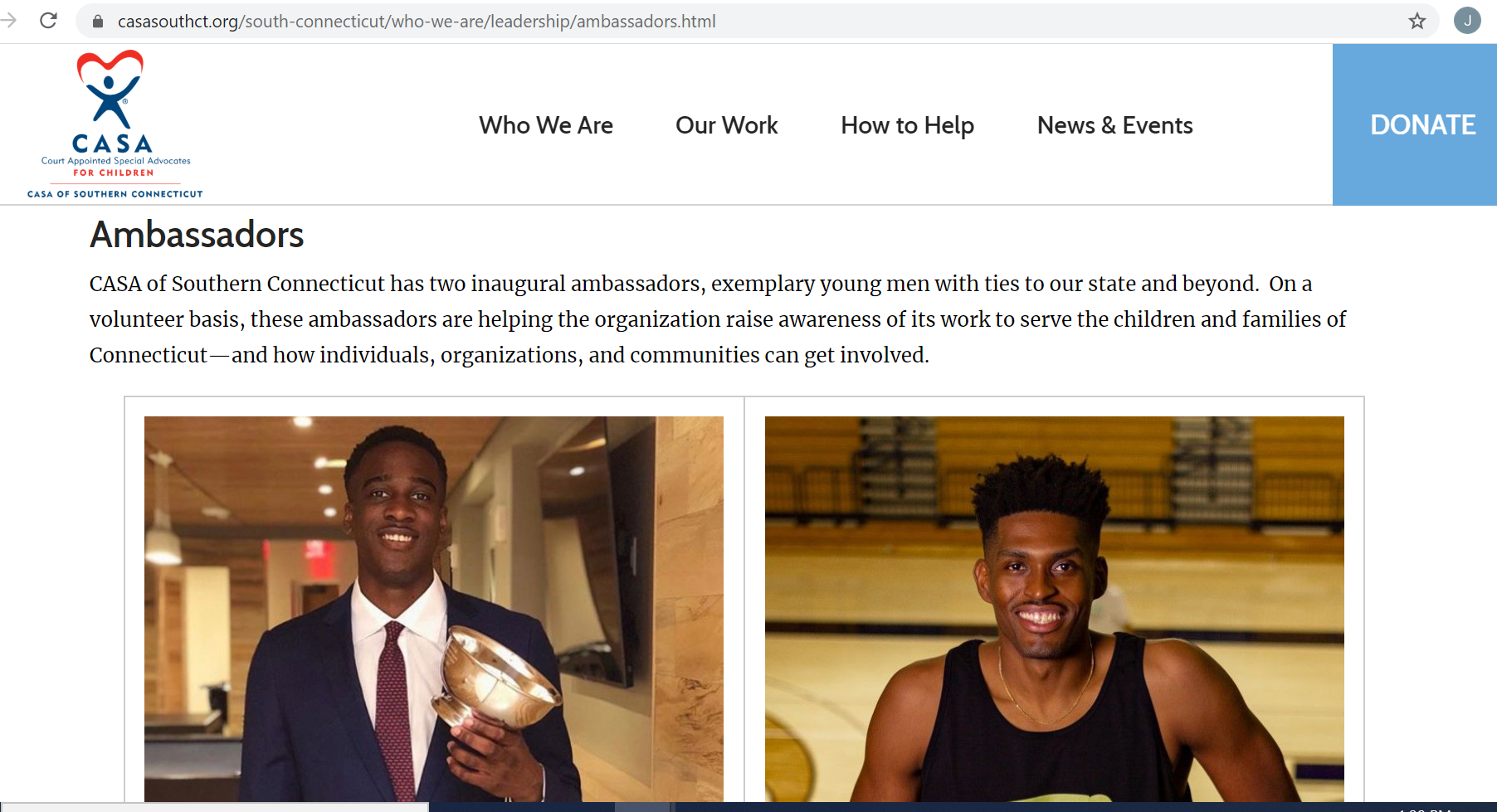 Both of CASA of Southern Connecticut's ambassadors, Miye Oni and Brandon Sherrod, are making news.
The first Ivy League basketball player drafted (in 2019, after his junior year at Yale) by the NBA in a quarter century, Miye has not only made the Utah Jazz roster, including the group currently in the Orlando "bubble"; he recently started his first NBA game and was recognized as a "heady player who defends, willingly moves the ball, and shoots with confidence."  After Miye volunteered to support the CASA cause in Connecticut, he also offered to be helpful to Utah CASA, for example inviting a boy in foster care to attend a Jazz home game before the pandemic.
Brandon grew up in Bridgeport and graduated Yale in 2016 with a degree in political science after taking a year off to sing and travel the world with the Whiffenpoofs.  In 2016, he was part of a Yale basketball team that won the Ivy League and a game in the NCAA tournament; he earned all-league honors in setting the NCAA record with 30 consecutive field goals.  While at Yale, he and Javier Duren formed Team Sober, to discourage underage and excessive drinking.  Since then, Brandon has played pro basketball in Italy, where he recently signed for a fifth season.
Save the Date: On Thursday, October 15 (October 22 is the back-up date), Miye and Brandon will be the featured participants in a CASA of Southern Connecticut Zoom forum to encourage men in particular to volunteer as best-interest advocates for children.
For Zoom link and other information, please contact: info@CASAsouthCT.org