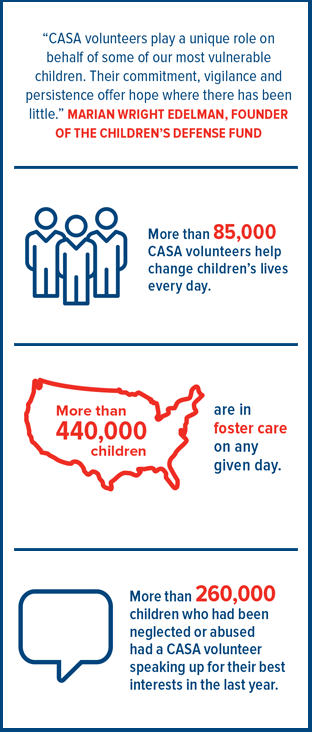 Advocating for one child at a time
---
We are growing the CASA initiative statewide through 4 primary areas of focus:
1.     Program Development.  We work with Connecticut's Judicial Branch to develop and implement new CASA programs in order to serve more of Connecticut's children. 
2.      Volunteer Recruitment & Training.  We seek out caring volunteers and deliver rigorous, state-of-the-art training programs, drawing on best practices and innovations from throughout the National CASA network.
3.      Resource Development.  We partner with programs to identify appropriate funding sources and grant opportunities to further the CASA mission in Connecticut.
4.      Policy and Legislative Advocacy.  We advocate for abused and neglected children at the State level by bringing their needs to the attention of our legislators and policymakers. We support the initiation and enactment of legislation that ensures fair and effective child welfare practices.
---