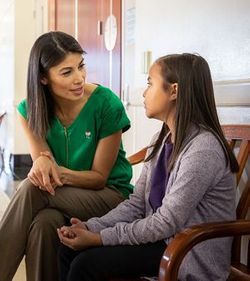 April 3, 2020
Dear Friends of Connecticut CASA,
We hope this letter finds you safe and healthy. As we adjust to our new realities, we at Connecticut CASA are especially mindful of risks that prolonged school closures and necessary social distancing policies pose to the safety and security of our most vulnerable children. With each passing day, the risk factors for abuse and neglect are not only increasing, but also becoming harder for us to identify. In particular, children under State supervision because of reported abuse or neglect now face both greater inequities in educational opportunities and also limited access to resources and protections they rely on through their schools. As stressors are heightened for parents and families, we can expect an increase in the types of adverse childhood experiences (ACEs) known to have lasting, negative effects on health, well-being, and opportunities for children and youth. Despite interventions by schools to alleviate some of the stressors by providing meals and technology for children who don't normally have access to computers or internet, there is no question that children in our State are more vulnerable now than they were a month ago.
With Child Abuse Prevention Month now underway Connecticut CASA is focused on identifying resources and measures that will protect the health, safety, and access to education for our State's most vulnerable children. Here are some examples of actions Connecticut CASA and its affiliate programs have taken to support our communities in recent weeks:
- Volunteers already assigned to cases are checking in with children and their caregivers by phone, Facetime, and other video-conferencing platforms.
They are coordinating donations and delivery of food, technology, and virtual learning resources to children. They are assisting caregivers with accessing plans and resources for children with IEPs for special education needs during school closures, and helping children with school assignments through virtual communication.
  - CASA programs are continuing to recruit and train new volunteers virtually while most courts are closed. Our volunteer training course has been shifted to virtual learning curriculum using Zoom meetings and other online resources provided by the National CASA/GAL Association. Training will be offered virtually for the duration of Governor Lamont's "Stay Safe, Stay Home" Executive Order. We are continuing to build our capacity so we will be prepared to support more children when the courts re-open.
  - We are raising awareness about the risk factors and indicators of abuse and neglect through our website and social media. While it is difficult for us to connect with each other in person, we will advocate for the best interests of children by sharing resources and identifying ways we can all support friends, family members, and neighbors who may be at risk.
  - We are working with CASA organizations nationwide to identify innovations and best practices.
Offering support even in small ways can make a world of difference for a child. As a community dedicated to doing what is best for children, we are looking for ways to support children and families at a distance, and prepare our CASA programs to meet community needs as we all adapt to our new normal.
Our commitment to advocating for the best interests of children is unwavering. As you look for ways to have a positive impact while social distancing, please consider volunteering remotely or donating to local nonprofits like Connecticut CASA. With proper resources we can continue expanding the capacity of our programs to better serve our communities now, and when the courts return to normal operations.
Wishing you and your loved ones good health and resilience through this time.
The Connecticut CASA Team
In Gratitude to CASA Volunteers
March 30th Volunteer training via Zoom
In addition to Child Abuse Prevention month, April is also Volunteer Month. Volunteers are the heart of Connecticut CASA. Our mission would not be possible without the men and women throughout Connecticut who dedicate hundreds of hours of their time each year to supporting children who have experienced abuse or neglect in our State.
We'd like to thank all of our volunteers for donating their time, experience, compassion, and energy to children in need. In recent weeks, in particular, our volunteers have gone above and beyond their call of duty to provide resources to children in need, and pursue CASA training in spite of the challenges presented by social distancing. We are more grateful than ever for your commitment and adaptability.
If you are interested in becoming a CASA volunteer, please visit our website for more information. Training will be offered virtually for the duration of Governor Lamont's "Stay Safe, Stay Home" Executive Order.