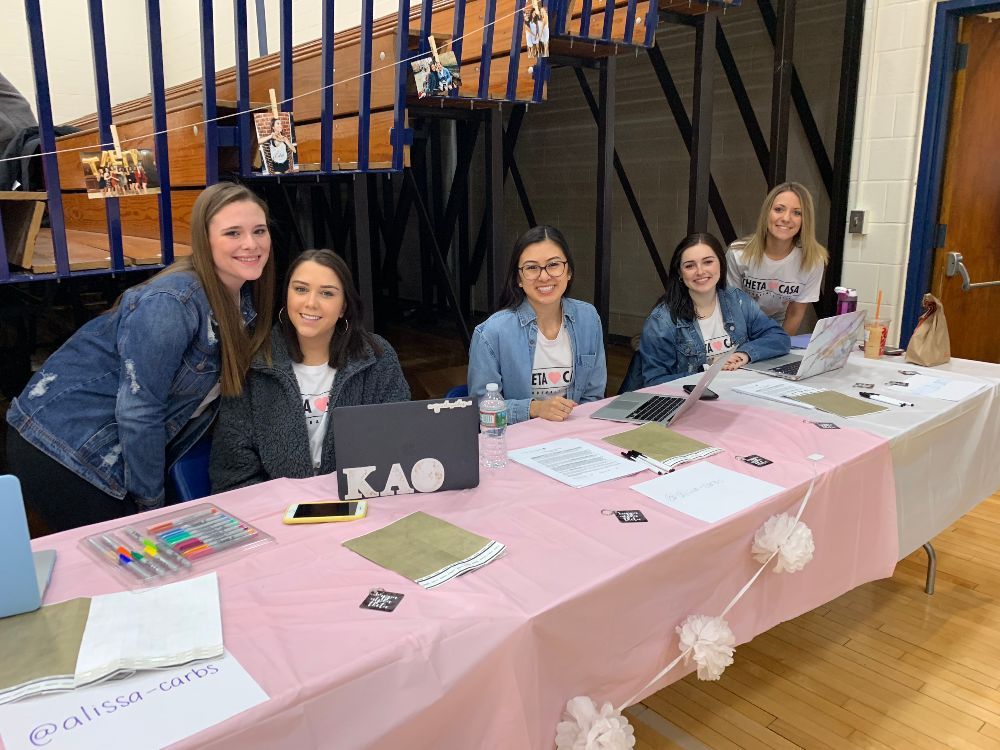 Updates from the State Capitol
2019 is off to a busy and exciting start for
Connecticut CASA Association
.  After spending the Fall setting up our new Hartford office and organizational infrastructure, Executive Director, Lauren Messner is now focused on building relationships with policy makers and stakeholders throughout the state to raise awareness about our CASA mission and plans. 
Connecticut CASA Association has been closely tuned in to the policy discussions at the Capitol following the inauguration of Governor Ned Lamont in January.  On January 5, Lauren attended the Connecticut Association for Human Services' presentation of the
2018 Connecticut KIDS COUNT Data Book
at the Legislature.  The presentation and panel discussions highlighted concerning disparities in outcomes for children between Connecticut's wealthiest and poorest communities; particularly when disaggregated according to race and ethnicity.   Lauren will be following related policy discussions at the Legislature and seeking to identify ways in which CASA programs can help address these issues. 
Lauren has also recently been named as CASA's representative on the
Governor's Task force on Justice for Abused Children
. 
We look forward to partnering with our colleagues throughout the state in addressing child welfare-related policy challenges as our organization grows. We are eager to help improve outcomes for Connecticut's children by providing additional comprehensive support for those children who have experienced abuse or neglect.
Thank you to the Quinnipiac THETAS!
On Sunday, February 2, Kappa Alpha Theta's Eta Xi Chapter at Quinnipiac University hosted its annual Dodgeball Fundraiser in support of CASA. Twenty-nine teams participated in the tournament and the gym was packed with spectators.   Chief External Affairs Officer, Caitlin Smith, noted that this was the largest turnout they have ever had for the event in terms of both the number of participants and the amount of funds raised.  Over $1,400.00 was raised to support CASA programming in Connecticut.  We are grateful to all the women of Kappa Alpha Theta Eta Xi for their incredible work on our behalf!
Please join Connecticut's flagship CASA program, Child Advocates/CASA of SW Connecticut, for their 6th annual Love Luncheon on Tuesday, May 7, 2019 at  Woodway Country Club in Darien, Connecticut, from 11:45 AM-2:00 PM.  Guest Speaker is  James Comey, Former FBI Director and Author of "A Higher Loyalty".  Mr. Comey and his wife, Patrice, are former Connecticut Foster Parents.  Patrice Comey was instrumental in the passage of Connecticut's CASA legislation in 2016.  Mr. Comey will speak about " A Higher Loyalty" to Our Most Vulnerable Children. There will be a VIP reception with the Comeys following the Luncheon.
Please click here for more information and to register.  Thank you for your support!



 
New CASA Programs Coming this Spring
We are thrilled to announce the launch of two new CASA programs to better serve Connecticut's most vulnerable children; CASA of Northern Connecticut and CASA of Southern Connecticut.  We are working in close partnership with the National CASA/GAL Association's Program Development team to build the programs according to proven CASA standards and best practices.  Interviews are currently underway for Executive Directors to manage the start-up and growth of these new organizations.  Our goal is to have offices up and running and CASA volunteers ready to be assigned to cases beginning this Fall. 
We are grateful to the National CASA Association for providing Federal grant funding to cover the start-up expenses for both organizations.  Please stay tuned to our website for details on our plans for recruiting and training new CASA volunteers. If you're interested in supporting the development of either program, please contact Lauren Messner for information on joining a Board of Directors or Steering Committee.
 
Meet Our Executive Director
Lauren Gibbons Messner joined our leadership team in August after relocating to West Hartford from Maplewood, New Jersey.  Lauren is an experienced management consultant, trainer, and client adviser with over 15 years of experience in both the corporate and nonprofit sectors.  She developed her passion for the CASA mission while serving as a CASA volunteer for Voices for Children in San Diego, CA in 2011 and 2012.  She is also a Navy Reserves spouse, and mother of three children.  Lauren earned her MSc in Social Anthropology from The London School of Economics in the UK and holds a BA in Political Science from Catholic University in Washington, DC.  She is thrilled to have the opportunity to apply her professional skills in support of CASA programming throughout Connecticut.
Copyright © 2019 Connecticut CASA Association, All rights reserved.


Our mailing address is:
100 Pearl St, 14th Floor, Hartford CT 06103

Want to change how you receive these emails?
You can update your preferences or unsubscribe from this list.

www.connecticutcasa.org